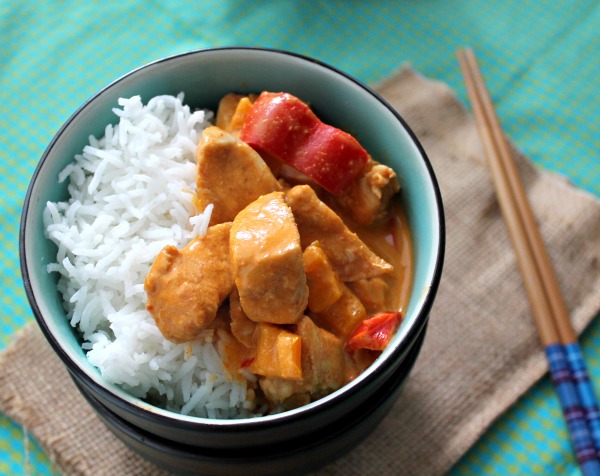 Ingredients
Chicken Breasts cubed-1 lb
Thai Kitchen Red Curry Paste-3 tbsp
Ground Coriander-1/2 tsp
Ground Cumin-1/2 tsp
Red Peppers-1/2 cup
Yellow Peppers-1/2 cup
Coconut Milk-13 oz can
Oil-2 tbsp
Instructions
Heat oil in a skillet and add the Thai Red Curry paste.
Add the cumin and coriander and gently sauté on medium heat for a couple of minutes.
Add the cubed chicken pieces and sauté for about two minutes.
Add the coconut milk, bring to a boil, reduce the heat and simmer until the chicken is almost cooked.
Add the peppers and continue to cook until done.
Serve hot with steamed rice!