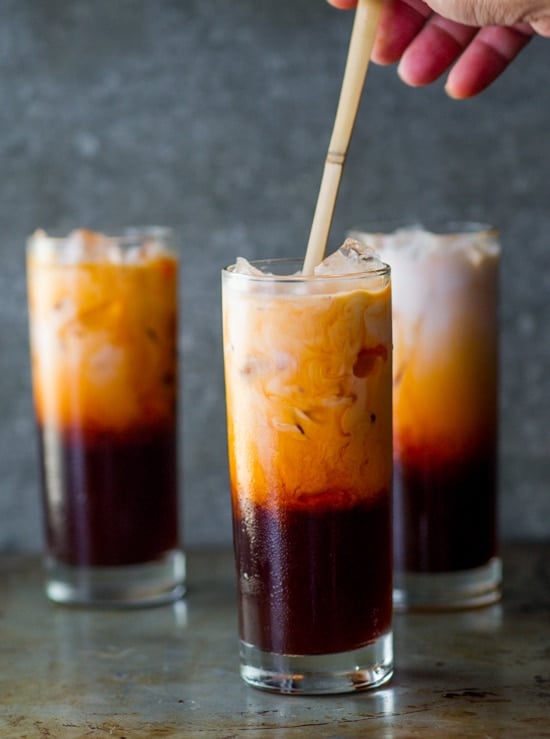 ingredients:
thai tea mix ingredients:
1 cup (80g) Pantai Thai Tea Mix or 4 Black Tea bags
4 cups (950ml) Water
3/4 cup (150g) Sugar
thai tea assembly:
Pre-made Thai tea mix (see above)
half and half (some folks also use coconut milk, whole milk, sweetened condensed milk)
ice
directions:
thai tea mix directions
Bring water to boil and add the thai tea mix or the 4 black tea bags. Add sugar and gently stir to completely dissolve sugar. Gently boil tea for about 3 minutes. Remove from heat.
Allow tea to steep for at least 30 minutes and allow it to cool. The more concentrated the tea flavor, the better the Thai tea tastes.
If you are using the Thai tea mix, strain the tea leaves. Set finished Thai tea aside to cool.
If you are using black tea bags, remove the tea bags and set aside finished Thai tea to cool.
You can make this ahead of time and have the Thai tea chilling in the fridge.
assembly directions
Fill glasses with ice.
Fill glass with about 3/4 full of the Thai tea mix. Then top off remainder of glass with half and half.
Stir and enjoy.