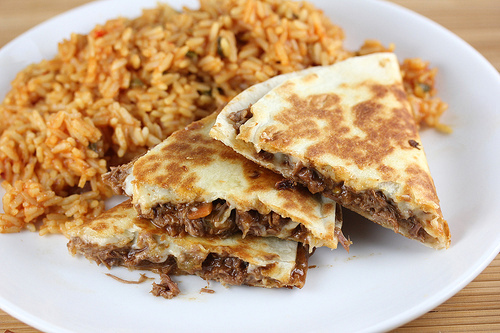 Ingredients:
1 1/2lbs boneless beef chuck roast
1 medium onion (sliced)
1 cup beef broth
1 (1 ¼ ounce) package taco seasoning mix
1 (16 ounce) jar taco sauce
1 (7 ounce) diced green chilies
Cooking Instructions:
Place beef roast and onion into the slow cooker. In a small bowl combine taco seasoning and beef broth. Pour over the beef and onion. Cover and cook on low for 6-8 hours or until tender. Shred the beef using two forks.
Place the beef in a large bowl. Stir in taco sauce and green chilies. Use the shredded beef for whatever you like—quesadillas, tacos, burritos, etc.
more:
http://blogchef.net/mexican-shredded-beef-recipe/