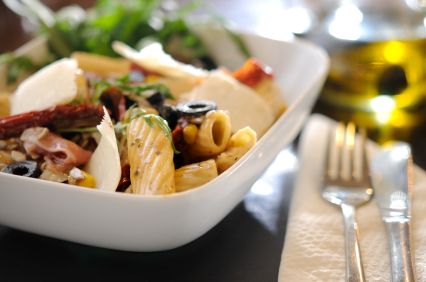 Introduction
Tired of the same old red sauce from a jar? Try this instead.

Ingredients
2 t olive oil


1/2 cup Tapenade




1/2 c Oven Dried Tomatoes


2 cups (cooked) whole wheat pasta (cooked with no salt or oil)
1/2 cup cooking liquid from the pasta
2 cups spinach, larger stems removed
2 oz parmesan cheese, shaved
Directions
Heat oil in a large saute pan. Once hot, add tapenade and oven roasted tomatoes and saute for 2 minutes. Add spinach and continue to saute for another minute. Add hot pasta and reserved cooking liquid; continue to cook an additional 3 minutes, stirring pan.
recipe by CHEF MEG at http://recipes.sparkpeople.com