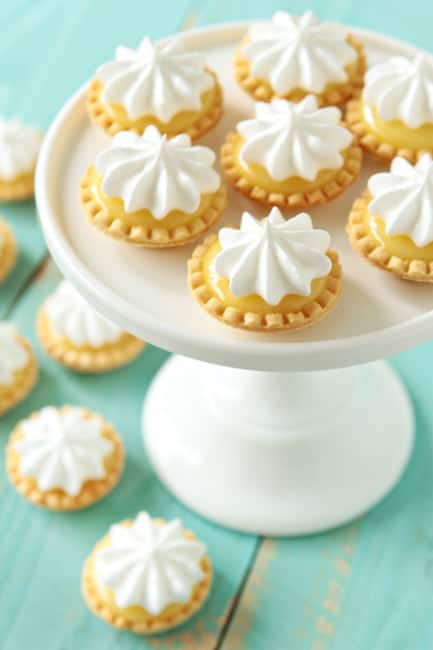 INGREDIENTS:
1 batch Homemade Microwave Lemon Curd (about 2 cups), chilled
24 1.75-inch premade miniature tart shells
2 cups meringue topping (see note below)
DIRECTIONS:
Place the tart shells on a tray or baking sheet.
Spoon the lemon curd into a piping bag and fill each tart with lemon curd.
Fit a piping bag with a large Star Tip. Spoon the meringue into the piping bag and pipe a small dollop of meringue onto each mini tart. Store tarts in the refrigerator until ready serve.
http://www.mybakingaddiction.com/lemon-meringue-pie-recipe/