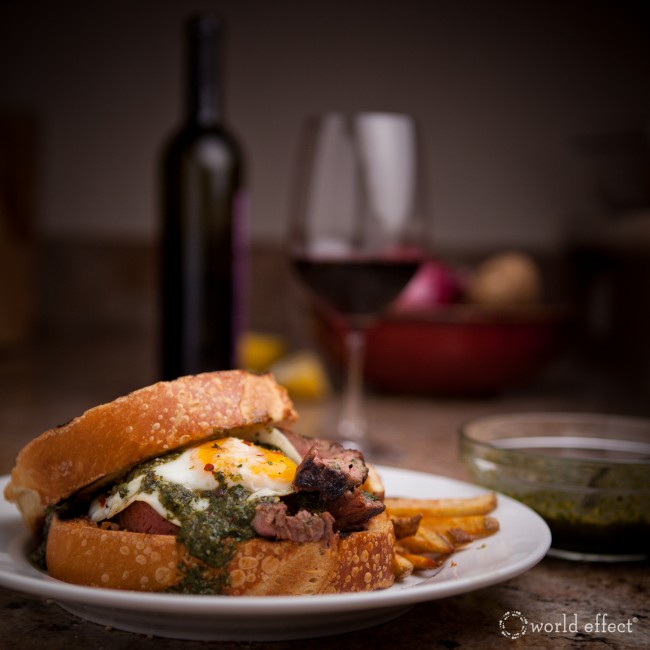 Ingredients:
steak (we used ribeye)
dry rub (winged it, not sure the measurements, in order most to least)
kosher salt
smoked paprika
cayenne pepper
brown sugar
finely ground coffee
crusty Italian Bread
eggs
chimichurri Sauce
Method:
Let steak reach room temperature. Put a generous amount of dry rub on both sides of the steak. Heat grill as hot as possible. Grill steak about 5 or 6 minutes per side (1 1/2 " steak) rotate 90 degrees half way through. Rest meat 5-10 minutes. While steaks are resting, butter thick slices of bread and grill until toasted (it's quick, don't walk away.) Fry sunny side up eggs. Slice steak, assemble sandwiches, top with egg and chimichurri. Serve with fries and Argentinian Malbec.
http://www.theworldeffect.com/travel-through-food-argentina