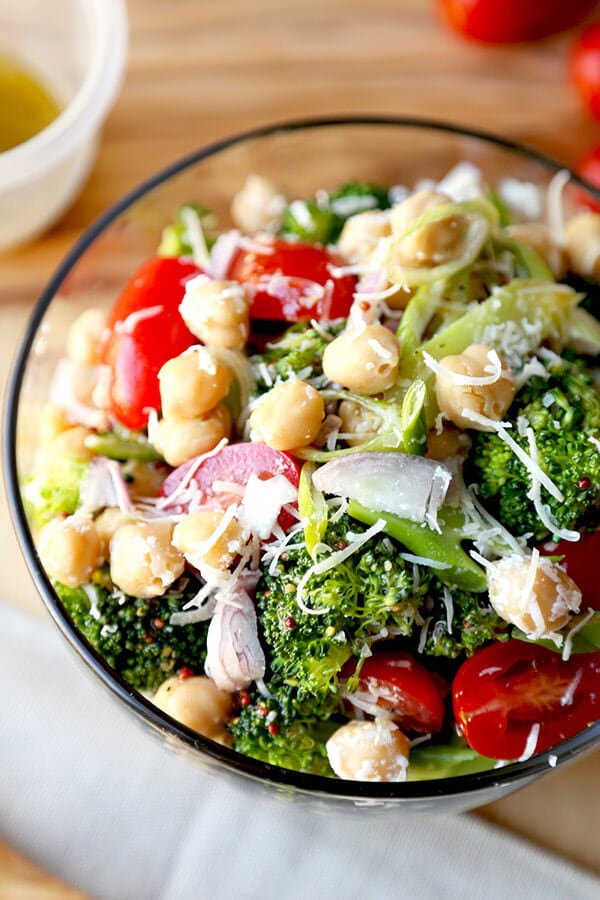 Ingredients
1 small red onion, half coarsely chopped and half sliced
2 cloves garlic
2 teaspoons garam masala or curry powder
3/4 cup low-fat Greek yogurt
1/4 cup plus 2 tablespoons red wine vinegar
kosher salt and black pepper
1 pound boneless, skinless chicken breasts (2 to 3)
2 tablespoons olive oil
1 large head romaine lettuce, torn
1 15.5-ounce can chickpeas, rinsed
1/4 cup sliced dried apricots
1 plum, pitted and thinly sliced
Directions
In a blender, puree the chopped onion and the garlic with the garam masala, ½ cup of the yogurt, ¼ cup of the vinegar, ½ teaspoon salt, and ¼ teaspoon pepper. Transfer to a medium bowl, add the chicken, and turn to coat. Let marinate in the refrigerator for at least 1 hour and up to 1 day.
Heat 1 tablespoon of the oil in a large nonstick skillet over medium heat. Shake the excess marinade off the chicken. Cook the chicken until browned and cooked through, 6 to 7 minutes per side. Let rest for 5 minutes before slicing.
Meanwhile, in a large bowl, whisk together the remaining ¼ cup of yogurt, 2 tablespoons of vinegar, and 1 tablespoon of oil with 1 tablespoon water, ½ teaspoon salt, and ¼ teaspoon pepper. Add the lettuce, chickpeas, and sliced onion and toss to combine. Top with the chicken, apricots, and plum.
http://www.realsimple.com