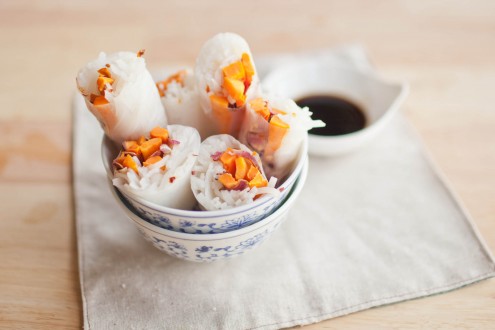 Ingredients
8 rice papers
3-4 oz of brown rice noodles
1 medium sweet potato
1/2 medium onion
1 clove garlic
1 tablespoon chili flakes
2 tablespoons honey
1 1/2 tablespoons rice vinegar
pinch of salt
soy sauce, for dipping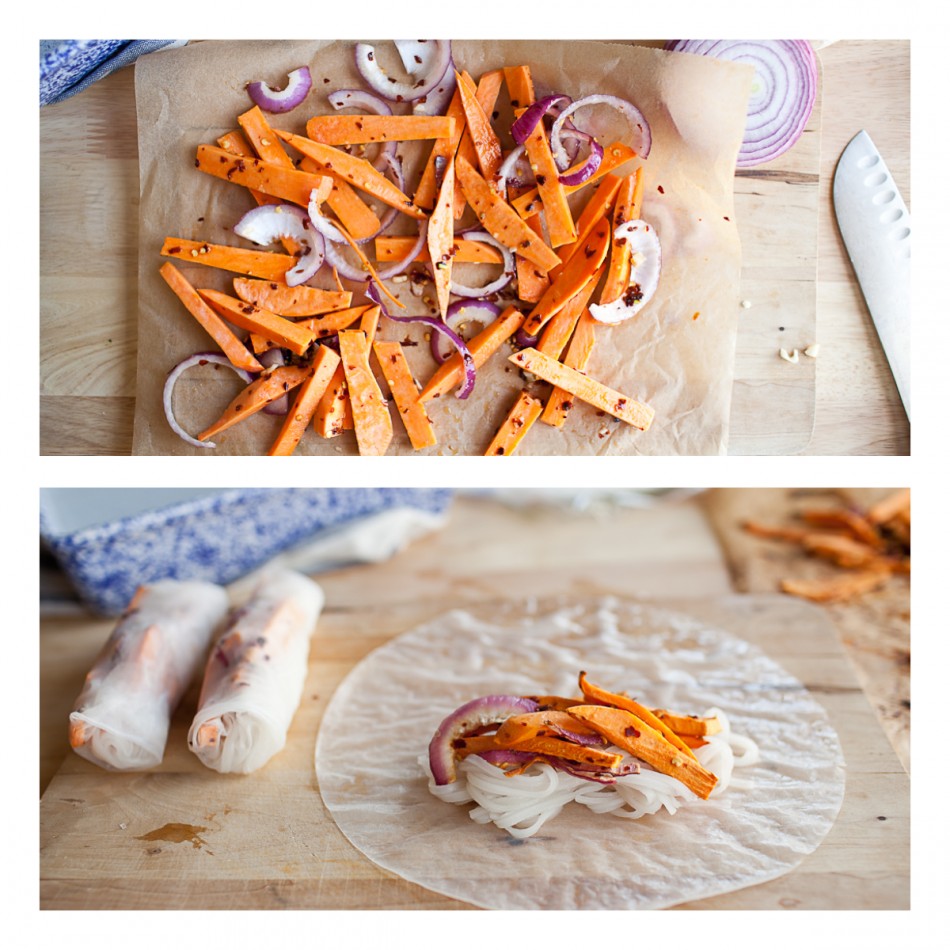 Instructions
Preheat oven to 375˚.
In a small bowl or mortar/pestle, combine the chili flakes, garlic, honey, vinegar, and salt. Break down the chilis a bit and mix everything well. Cut sweet potato into long and thinner sticks (1/4″ thick) and slice onion. Toss sweet potato and onion with the chili mixture. Place on a baking tray and roast for 25-35 minutes- sweet potato should be just beginning to brown.
Cook brown rice noodles according to package. Drain hot water into a dish that is big enough to fit the rice paper. Set up your spring roll rolling station with the water, veggies, rice noodles, and a place to roll/cut each spring roll.
Soak the rice paper for 10-15 seconds (you don't want it too soft when taking it out of the water.) Place rice paper on a cutting board and load with rice noodles and veggies. Roll, tuck, and fold in sides as you go. Continue with remaining ingredients.
Once done slice in half and serve with a little bowl of soy sauce.
naturallyella.com