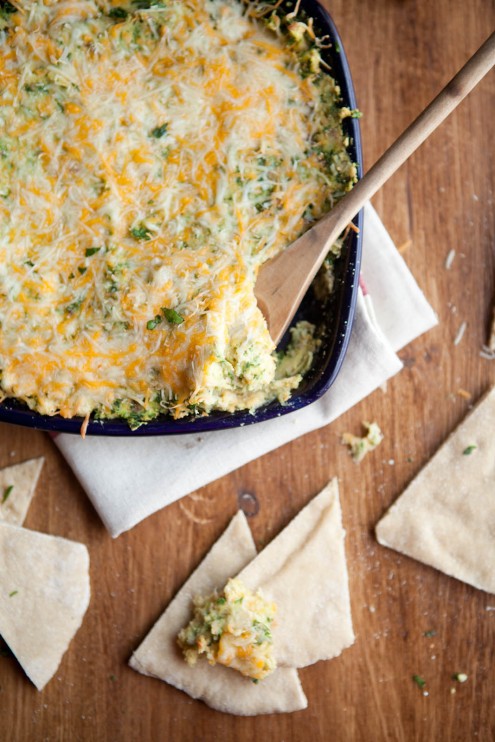 Bittman's Hummus Recipe:
3 cups cooked or canned chickpeas, drained, liquid reserved
1 or 2 garlic cloves
¼ cup olive oil, or to taste
¼ cup tahini, or to taste
Salt and black pepper
3 tablespoons lemon juice, or to taste
Chopped fresh parsley, for garnish
1. Put the chickpeas with ½ cup of their cooking liquid (or water) in a blender, add the garlic, oil, and tahini, and sprinkle with salt and pepper. Purée for a minute or 2 until the mixture is very smooth. Add more cooking liquid, oil, or tahini as you like until the consistency is like a smooth dip or thick soup. (Refrigerate for up to a couple days or freeze for months.)
2. Transfer the purée to a medium saucepan over medium heat (or use the microwave); heat through while stirring constantly. Add the lemon juice, then taste and adjust the seasoning, adding more salt, pepper, or lemon juice as needed. Serve warm, garnished with parsley.
Ingredients
1/2 recipe for hummus (above)
2 cups fresh spinach
1 cup shredded cheese
Instructions
Preheat oven to 375˚
Place spinach in the food processor and pulse a few times until spinach is shredded.
Next, make hummus according to directions.
Combine hummus, half of cheese, and spinach is a small casserole dish. Sprinkle with remaining cheese.
Bake for 20-25 minutes. Cheese should be melted and hummus hot. Serve with pita, crackers, or veggies!
naturallyella.com