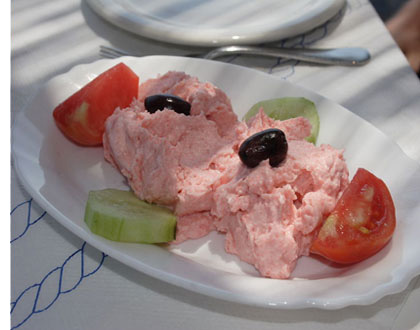 Ingredients:
200 gr. fish roe
500 gr. potatoes
Juice of 2 lemons
1 fresh, green onion, well chopped
1 tablespoon vinegar
½ coffee cup olive oil
Method
Skin, wash, boil and mash the potatoes. Into a mixing bowl, beat the fish roe together with olive oil. Add gradually the mashed potatoes, onion, vinegar and lemon juice and continue beating until the mixture is creamy and soft. Garnish with crispy bread and serve.
greek-islands.us